Entering invoicing details
You must enter certain details in your BLL portal so your participation fee(s) can be correctly calculated and invoiced. To see which fee applies to you, refer to the Fees page. The following is important when entering your details.
You can specify a purchase order number for each type of participation fee. This number will be stated on your invoice.
For certain types of participation fee, you must enter the number of active FTE at your site or the number of branches of your company. This information will be verified during an inspection.
At abattoirs and packing centres (and sometimes with other types of farms or companies), you must enter an estimate for that year in your portal prior to the new year. As soon as possible at the end of a year, an authorised management statement must be completed and submitted.
For a more detailed explanation, refer to the Management statement and estimations page. You can also download a blank management statement on that page.
A brief guide to completing the Management Statement is shown below.
Entering the management statement into the portal
Step 1
From the main screen, go to "My account" and select "Invoicing data". See the image at the right.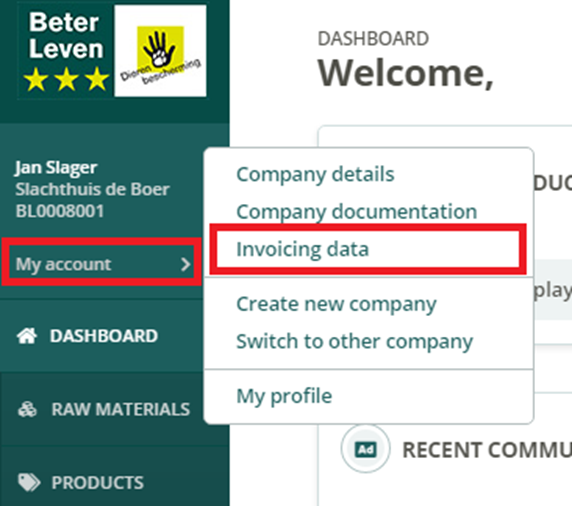 Step 2

Select the correct year. In this example we use "2021" for abattoir cattle.

Step 3
In the red outlined fields, enter the quantity of Better Life label slaughter animals you purchased/received in the year 2022 (1 January – 31 December).
Abattoirs that slaughter under contract must also specify the quantity of Better Life label slaughter animals received here. The quantity entered here must correspond with the quantity on your management statement.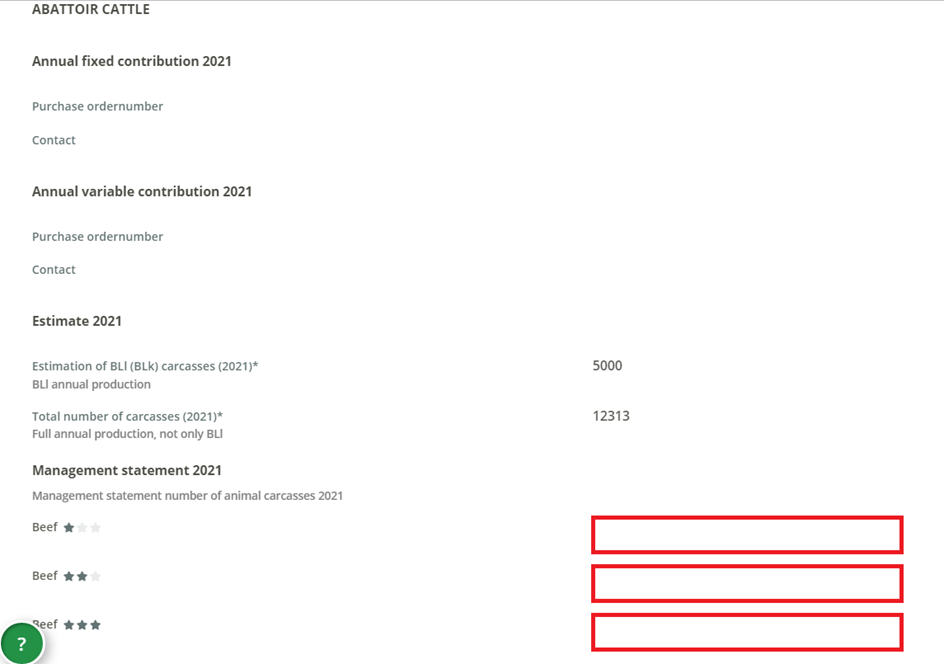 Step 4

Click "Upload management statement" to upload the completed and signed management statement or drag your management statement directly into this field.

Step 5

Please check all data carefully. After you have submitted the data, you can no longer change anything on the page. Once all the data has been entered correctly, click "Save" at the bottom right of the page to submit your data.

After the data has been submitted, it is no longer possible to make your own changes. If you do want to change something, please email your change to financien@sblk.nl.